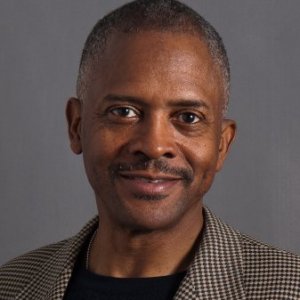 "We don't see things as they are, we see them as we are"
My Journey
I am an organization development consultant with a focus on change management. My principal areas of expertise are DEI strategy development, training and facilitation, and leadership coaching. Change occurs at every level in a client system. I support individual transformation through my coaching work which focuses on personal awareness along with group and organizational dynamics.
My work in the area of diversity, equity and inclusion reflects my understanding of key aspects of change. I embrace the view that the value of DEI must be understood in the context of business or mission related goals. Such an approach is achieved through the development of individual competency, team cohesion and organizational culture change.
I bring expert facilitation skill to my work with clients to provide a highly interactive, content rich experience. My approach to education and training focuses on building capacity as a prerequisite to transformation.
Professional Background
Throughout my career, I have been a passionate advocate for diversity, equity, and inclusion. Following my tenure as the lead human resource attorney at Freddie Mac, I served as Vice President of the company's Employee Strategies and Practices division. In that capacity, I developed and implemented DEI initiatives, managed employee relations on a national scale, and supported human capital developmental strategies. Following my time at Freddie Mac, I continued to hone my DEI skills through independent consulting and leadership of DEI strategies for a global intellectual property law firm.
I am a lifelong learner who has embraced personal growth and transformation. After a successful career in corporate law, I returned to school —twice. First to pursue a Master's degree and later a PhD—both in Organization Development, which provided a solid framework for applying systems theory and change management principles to my consulting practice.
My willingness to reinvent myself is emblematic of my ability to stretch in order to better serve my clients—a strength perfected through experience in multiple sectors, including government, corporate, legal, and large nonprofit settings. From this multisectoral experience, I have developed a comprehensive approach: incorporating systems concepts and approaches to support long-term change for individual leaders, groups and organizations.
This has allowed me to find success as a strategist and problem solver. Tapping into the most relevant principles of various disciplines and schools of thought, I provide tailored approaches that account for the full range of client needs.
My passions include skiing, cycling, ethnic art, and international travel. I have two children and four grandchildren, all of whom reside in Rockville, MD.
Values & Approach
VALUES
In a more personal vein, I approach my work with an eye toward integrating professional and technical competency with five core values:
I am a life-long learner committed to personal growth.
I have an innate interest in organizations and problem solving tied to their grandest vision.
I embrace an ethic that assumes good intentions.
I understand the distinction between intent and impact and encourage clients to do the same.
I have a profound respect for processes that look at all people in a holistic manner that considers the intersections of their lives and identities.
APPROACH
My orientation explicitly focuses on building capacity for long-term strategic change for my clients. Underlying my approach is a belief grounded in the imperative to balance high aspirations and pragmatic solutions using proven approaches tailored to the needs of my clients. I seek to partner with my clients to assess strengths and address challenges constructively.
I bring a background grounded in multiple disciplines that include legal compliance, DEI strategy, leadership coaching, change management and facilitation.
My background in Organization Development provides an important lens through which I consider systems, structures and processes that frame my approach.
Education & Certifications
PhD & MA Human & Org Systems, Fielding Graduate University
MSOD, American University
JD, Rutgers University
BS, Cornell University
Certifications
Intercultural Development Inventory
Fielding Graduate University Evidence Based Coaching
Georgetown Executive Coaching
DISC Certification
Mediation & Conflict Resolution
BarOn EQi 2.0 (Emotional Intelligence)
Myers Briggs Type Indicator
Publications
Dissertation: A Qualitative Study of the Lived Experience of Black Women Equity Partners in Elite Law Firms, 2015
Law Firm Diversity: What Law Firms Can Learn from Corporations, Co-author, Association of Law Firm Diversity Professionals Journal, Spring 2009
Affiliations & Memberships
International Gestalt & Organization & Leadership Development (iGold), Cohort Member
International Coach Federation, Member
International Organization Development Association (IODA), Member
Fielding Graduate University, Trustee & Chair, Governance Committee
Washington DC Bar, Member
"In the fleeting time we have on this earth, what matters is not wealth, or stature, or power, or fame—but rather how well we have loved, and what small part we have played in making the lives of other people better."
DEI Consulting
DEI competence requires ongoing refinement. We must be able to diagnose systems, structures and processes, recognizing the instances where DEI is constrained, avoided, minimized, or glaringly absent.
Leadership Coaching
I have more than 15 years of coaching experience. His approach to coaching is grounded in leadership development, systems change, diversity and inclusion, conflict resolution, and team effectiveness.
Education & Facilitation
I use a holistic systems approach to first diagnose the current state based on values, behaviors, underlying assumptions, and interactions between and among key leveraging points in an organization.
How Can I help?
Let me know how I can assist with your DEI initiative, leadership coaching, or training & facilitation.